Thermal Auricular Therapy
This therapy calms the mind and soothes the head and ears using ear candles made from pure beeswax, honey extract and traditional herbs and essential oils. Sinus draining massage applied to the face with the use of the Hopi Ear Candles can improve ear/nose conditions.
Ear Candling can help with a wide range of conditions including:
Colds
Earaches
Excessive ear wax
Hay Fever
Headaches
Sinus problems
Stress
Tinnitus
Plus much more…
Fees for Thermal Auricular Therapy Treatment
Initial Consultation (approx 90 mins) £70.00
Follow up treatments (approx 60 mins) £50.00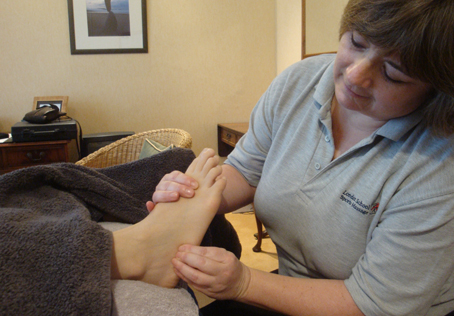 Glenda Thomas MICHT FHT
Glenda has worked at The Drive for over 3 years having graduated from Brighton University with a Distinction in HND Complementary Healthcare. This included Advanced Massage, Reflexology, Aromatherapy and Anatomy & Physiology to a higher level as required by the NHS. Glenda has taken further courses in Advanced Massage. Glenda is a member of the International Council of Holistic Therapists (MICHT), a member of the society of the Federation of Holistic Therapists (FHT) and is bound by their codes of ethics and code of practice. The FHT is the largest professional association for therapists in the UK, a non-profit making organisation that seeks to represent Member Therapists at a national level.
Call Glenda now on 07889 401049